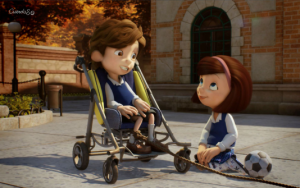 "Ropes" is a story of friendship in which Maria meets Nico, her new classmate, a child with cerebral palsy whom she introduces into her games through imagination and wit.
The Spanish director, Pedro Solís, revealed that the short film was inspired by his children, Alejandra and Nicolás, this one affected by a cerebral palsy.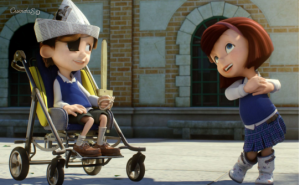 The short film "Ropes" is a beautiful story about equality and solidarity , but also, a mirror that reflects some sacrifices armed only with love that the spectator lives through the innocent eyes of a little girl.
The rating of this short film is for all ages and special interest to children.
The Spanish Ministry of Education has recommended "Ropes" for its educational vocation.
The video have available subtitles on German, Bulgarian, French, English, Italian, Portuguese and Turkish languages.